THE ANIMALS GREATEST HITS SHOW

will be back again soon with their rescheduled tribute

shows for 2022 following the long break due to the

UPDATE:
This band is an International touring band that
performs at festivals and theatres throughout the World.
Whilst the current international travel restrictions are being

enforced on the band ANIMALS III will only be performing a

small number of shows at specially selected venues in the UK
Due to victimisation against the band by an ex band member

all shows are not currently being displayed on this website
Please check your local press to see if the band will be

appearing at a venue close to you
Future Concerts:
2022

4th Feb UK
14th May UK

2nd June FRANCE

tba DENMARK
tba IRELAND

tba UK
6th August UK
26th August UK
27th August UK

24th September UK

26th - 30th September SPAIN
1st-7th October SPAIN

2023

UK Sixties Tour tba

The band has been inundated with enquiries since the end
of lockdown. All of our UK and international concerts

for 2022 / 2023 will be displayed here very shortly

We are working very hard talking to promoters and venues

and we will soon have the shows back on the road for you

So keep watching this space!
Previous shows that were cancelled due to the virus
1st March 2020 Lincoln Royal Theatre UK
20th March 2020 Middlesborough Theatre UK

27th March 2020 Festival BELGIUM

28th March 2020 Tooting London UK

18th April 2020 Brierley Civic Centre Birmingham UK
24th April 2020 Cheltenham UK
16th May 2020 Festival BELGIUM
22nd May 2020 Festival DENMARK
19th June 2020 The Cressett Theatre Peterborough UK
20th June 2020 Pavilion Theatre Exmouth UK
4th July 2020 Lincoln UK

4th September 2020 Empire Theatre Blackburn UK
19th September 2020 Launceston Town Hall Cornwall UK
26th September 2020 Festival BELGIUM
9th October 2020 Colne Lancashire UK
13th November 2020 Paington Devon UK

18th February 2021 Town Hall Cheltenham UK
20th February 2021 Brierley Civic Hall West Midlands UK
15th June 2021 Floral Pavilion New Brighton Cheshire UK
27th March 2021 Pavillion Exmouth UK
19th May 2021 The Cressett Theatre Peterborough UK
June 2021 European Tour

3rd July 2021 Lincoln UK
Previous Animals III tribute shows that you missed were:
19.5.18 Newbury Showground Berkshire RG18 9QZ UK
20.7.18 Mill Rye Holiday Village, Hayling Island UK
4.8.18 VIP Night, Golden Lion, High Street, London Colney, Herts UK
22.9.18 60's Charity Night, Corby, Northants UK
23.9.18 Beachcomber, Bream, Somerset UK
29.9.18 South Bay Holiday Park UK
6.10.18 Barrow in Furness , Cumbria UK
27.10.18 The Grampian Club, Patrick Road, Corby NN18 9NT UK

16.11.18 The Forum Darlington UK
7.3.19 Malaga Spain
8.3.19 Frigiliana Spain
9.3.19 Marbella Spain
10.3.19 Torreguardario Spain
13.4.19 Grampian Club Sleaford Lincolnshire
4.5.19 Torrox Spain
5.5.19 La Cala Spain
6.5.19 Benalmadena Spain
8.5.19 Coin Spain
1.11.19 Richmond Holiday Park. Skegness UK
22.11.19 SPAIN
23.11.19 Velez Malaga SPAIN
24.11.19 Cartama SPAIN
7.12.19 Butlins Festival of the 60's Skegness UK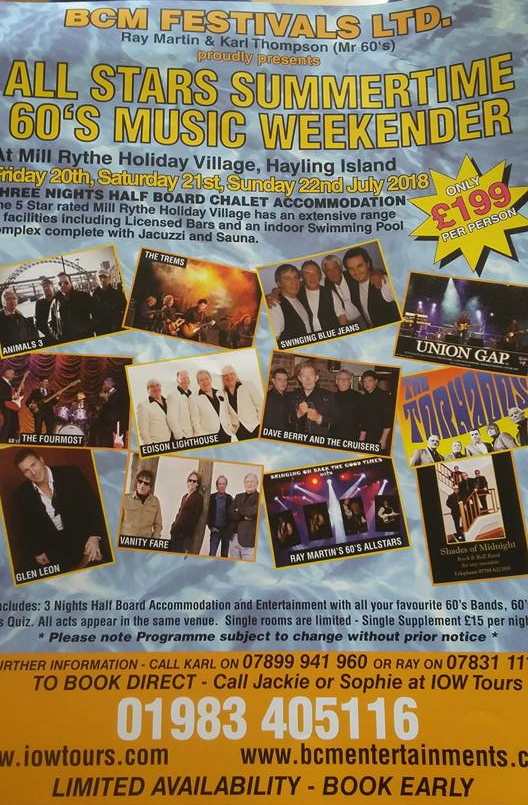 14.3.18 Sound of the Sixties Zoetermeer Netherlands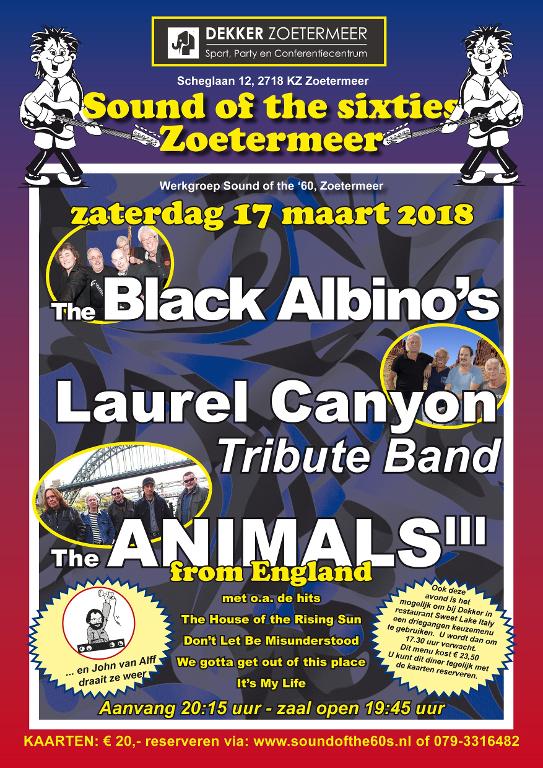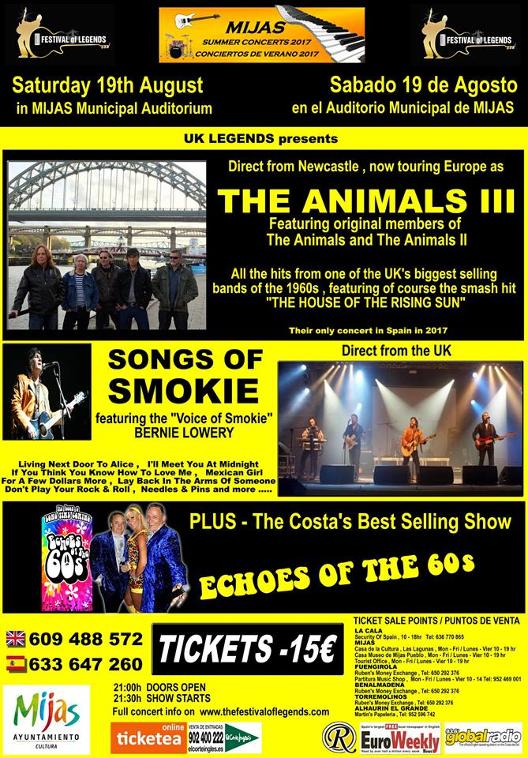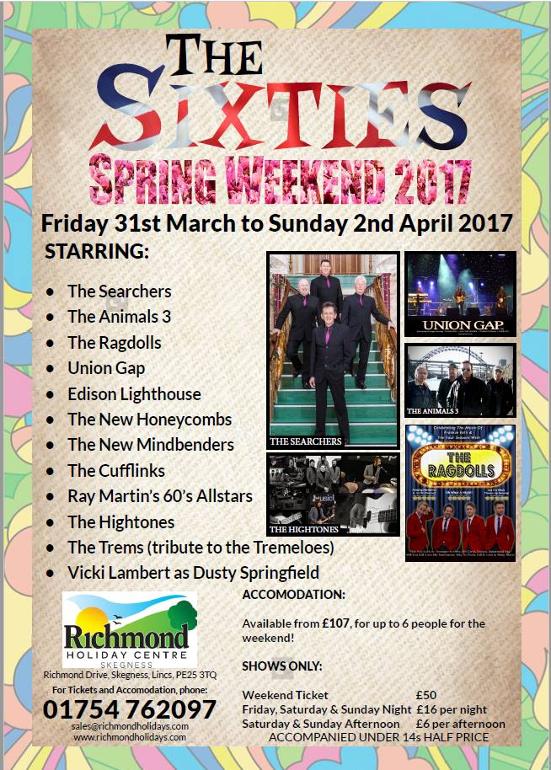 The band are currently contracting and performing
concerts in 2021 / 2022 in the following countries:

UK
Poland
Belgium
Germany
Russia
Italy
Denmark
and
Sweden




If you would like to book the band to perform at an event in
your country please either contact us, or one of our agents shown on the
Please contact us if you would like to become an agent for the band